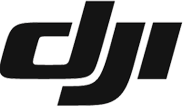 DJI Mavic 3 ND Filter Set (ND64/128/256/512)
Home Delivery
In stock

Product code: 5374862
---
£129.00
ND filter set for the Mavic 3
ND64/128/256/512
Hgh-quality, light-reducing ND filters
Capture true colours and low-light detail
Precise snap-joint design
Price Match Promise
Click on the Price Match Promise link below or call us on 020 3322 3387.
Features
ND filter set for the Mavic 3
ND64/128/256/512
Hgh-quality, light-reducing ND filters
Capture true colours and low-light detail
Precise snap-joint design
Description

This DJI Mavic 3 ND Filter Set includes ND64, ND128, ND256 and ND512. These filters offer more options in shutter speed adjustment and long-exposure shooting, and effectively respond to uses such as photos, videos, and hyperlapse footage. Made of high-quality light-reduction materials, this filters set helps you capture real colours with stunning highlight and low-light details.