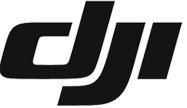 DJI 2 Year Care Refresh Plan for the FPV Combo
Home Delivery
In stock

Product code: 5370767
---
£229.00
Was £299.00 Save £70.00
Offers 3 replacements in two years
Product replaced for a small additional cost
Accidental damage covered
Covers accidents, crashes for all 3 flight modes
Water damage included
Price Match Promise
Click on the Price Match Promise link below or call us on 020 3322 3387.
Features
Offers 3 replacements in two years
Product replaced for a small additional cost
Accidental damage covered
Covers accidents, crashes for all 3 flight modes
Water damage included
Description

DJI Care Refresh offers comprehensive protection against collision, signal interference, drop damage, water damage and user/pilot error. DJI FPV Care Refresh will cover accidents and crashes under all 3 flight modes S/N/M.

Once purchased, DJI Care Refresh 2 year plan for the FPV offers up to three replacement units in a 2 year period from activation date. There is a cost for the replacement units, but this cost is significantly less than the cost of a new DJI product. A replacement product is always given, rather than a repair.

The cost for the replacement product is as follows:
- First replacement: £249
- Second replacement: £259
- Third replacement: £269

Fully covered - the FPV Care Refresh will cover accidents and crashes under all 3 flight modes S/N/M. No matter which flight mode the pilot has crashed the drone in, FPV Care will cover it.

DJI Care Refresh is simpler and cheaper than an equivalent repair service. If an accident does occur, simply visit the DJI Repair Service Centre. Arrangements are made for the damaged product to be returned to DJI and the replacement unit sent with free shipping.

Once DJI Care Refresh is purchased, an activation code will be emailed to you within 24 hours.

DJI Care Refresh should be activated within 48 hours of first activating your product. If outside 48 hours please contact DJI directly.