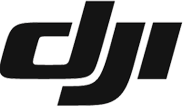 DJI Air 2S ND Filter Set (ND64 / 128 / 256 / 512)
Product code: 5371560
---
£74.99
ND64 / ND128 / ND256 / ND512 Filters
For the DJI Air 2S Drone
Ideal for cloudy or bright conditions
High-quality optical materials
Deals & Promotions
Click here for our best offers.
Price Match Promise
Click on the Price Match Promise link below or call us on 020 3322 3387.
Features
ND64 / ND128 / ND256 / ND512 Filters
For the DJI Air 2S Drone
Ideal for cloudy or bright conditions
High-quality optical materials
Description

This DJI ND filter set for the Air 2S gives you increased flexibility - and you'll be prepared for any lighting situation with these ND64/128/256/512 filters.