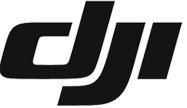 DJI Mavic Air 2 ND Filter Set
Home Delivery
In stock.

Product code: 5368604
---
£4.97
Was £55.00 Save £50.03
ND4 / ND8 / ND32 filters
For DJI Mavic Air 2
Ideal for cloudy or bright conditions
Light reduction of 2 to 5 Stops
High-quality optical materials
Price Match Promise
Click on the Price Match Promise link below or call us on 020 3322 3387.
Features
ND4 / ND8 / ND32 filters
For DJI Mavic Air 2
Ideal for cloudy or bright conditions
Light reduction of 2 to 5 Stops
High-quality optical materials
Description

This filter set is made specifically for the DJI Mavic Air 2 and includes ND4, ND8, and ND32 filters. These high-quality, light reducing ND filters reduce the amount of light coming into the sensor, giving you more control of the camera's aperture, exposure time, and sensor sensitivity settings.