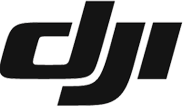 DJI Pocket 2 Creator Combo Gimbal
Product code: 5367476
---
£469.00
Was £499.00 Save £30.00
Pocket-sized and extremely portable
3-axis stabilized camera
4K/60fps video recording
64MP photo
1/1.7-Inch sensor
Or
Deals & Promotions
Click here for our best offers.
Spread the cost - 12 months Interest Free Finance available.
Price Match Promise
Click on the Price Match Promise link below or call us on 020 3322 3387.
Features
Pocket-sized and extremely portable
3-axis stabilized camera
4K/60fps video recording
64MP photo
1/1.7-Inch sensor
Description

DJI Pocket 2 Creator Combo is a tiny handheld gimbal camera that lets you single-handedly record stabilised sharp photos and smooth 4k videos. It fits perfectly in your hand, bag, or pocket so that you can take it anywhere. Begin shooting in one second to capture photos and videos as the action happens. The Creator Combo kit includes a wide-angle lens, do-it-all handle, micro tripod, microphone transmitter + DJI wireless microphone windscreen, smartphone adapter.

So what's the differece between the Osmo Pocket and the Pocket 2? DJI have added a larger CMOS sensor for 64MP better quality images, a wide angle 20mm f/1.8 lens and a wider field of view, so you can fit more in your frame. 8x zoom in photo and 4x zoom in video are added, RAW shooting in timelapse, audio zoom and matrix stereo for incredible immersive sound.

- 3-Axis Stabilised camera
- 1/1.7-inch sensor
- 64MP photo
- 4K/60fps video
- Hybrid AF 2.0
- ActiveTrack 3.0
- AI Editor

Motorised Stabilisation
A 3-axis gimbal stabilises the camera for smooth video on the move. This technology is also great for creative photos like handheld long-exposure shots.

Hybrid AF 2.0
Hybrid AF 2.0 combines contrast detection and phase detection autofocus, enabling the camera to maintain focus faster and more effectively.

8x Zoom
If you're looking for detail, Pocket 2 is amazing. When taking 64MP photos, the stabilized camera takes sharp 8x zoom shots.

Immersive Sound
DJI Matrix Stereo technology records audio with so much real detail, it lets you relive the scene. Four microphones on the handle provide surround-sound audio. Pocket 2 adjusts the direction of audio enhancement wherever the camera is pointing, so your subject is clearly heard.

As the video zooms in, so does the audio, creating a more dynamic soundtrack. Record sound in three distinct sound patterns to suit the scene.

HDR Video
With HDR video, the Pocket 2 separates exposure levels by area and layers the image so that the footage pops with life-like detail.

Glamour Effects
Glamour Effects lets you always share your best selfie. Boasting a 93° angle view, Pocket 2 allows for more flexible capture and perfectly-composed shots for social media.

High-Definition Panorama
Get the whole mountain range with 180° panorama or everyone in a group selfie with a 3×3 panorama. You won't believe how such a small camera can take such a big shot.

ActiveTrack 3.0
No matter how you move, Pocket 2 keeps you and your friends in the shot with ActiveTrack 3.0.

Timelapse
Timelapse lets you turn hours into seconds. Motionlapse adds a smooth camera movement. Hyperlapse uses EIS to keep a stable frame as you travel through time.

Story Mode
Story mode uses video and music templates to make exciting mini-movies in just a few taps.

AI Editor
Not into editing? AI Editor automatically combines your clips with transitions and music to create share-worthy content.

In the box:
- DJI Pocket 2
- DJI Pocket 2 Cover
- DJI Pocket 2 Mini Control Stick
- DJI Pocket 2 Tripod Mount (1/4")
- DJI Wrist Strap
- Power Cable
- DJI Sticker Set
- Osmo Pocket Smartphone Adapter (Lightning & USB-C)
- DJI Pocket 2 Do-It-All Handle
- DJI Wireless Microphone Transmitter + DJI Wireless Microphone Windscreen
- DJI Pocket 2 Micro Tripod
- DJI Pocket 2 Wide-Angle Lens

Specifications

| | |
| --- | --- |
| Dimensions | 124.7 x 38.1 x 30 mm |
| Weight | 117g |

Finance Options

Finance Payment Option

Instant decision - instant dispatch.
Buying the items you want just got easier, simply spend over £299 and you can spread the cost using our instant Finance facilities with Interest Free and Interest Bearing options available.

Representative Example of Finance
You can calculate an example of your payments below depending on your preferred deposit amount. This is an example and you will be asked later in the checkout process to confirm your deposit again.

Applying for online finance
Applying for online finance couldn't be easier or more convenient. Once you've chosen the products you'd like to purchase, simply complete a brief on-line application form accessed via the 'checkout'. Just follow the simple instructions, entering your personal details as required and we'll do the rest.

Once my application is approved, what happens next?
Within minutes of your application being approved, you'll be asked to accept the terms of the contract – once you select YES you will return to the checkout and will proceed through to the completion of your order. Following completion, you will receive an email with a link to download a copy of your credit agreement for your records.

For more information on our finance payment option please click here for terms and conditions.

Below are the finance options that are available on this product.

Klarna 12 months 0% (KP-ifc12)
Klarna 12 months 0% (KP-ifc12)
Spread the cost - 12 months Interest Free Finance available.
Recommended Accessories
SanDisk Extreme Pro microSDXC 128GB 170MB/s UHS-I Memory Card with Adapter

Save £45.00

when bought with:

DJI Pocket 2 Creator Combo Gimbal

£513.99 £558.99

SanDisk Extreme microSDXC 64GB 160MB/s UHS-I Memory Card with Adapter

Save £36.00

when bought with:

DJI Pocket 2 Creator Combo Gimbal

£492.99 £528.99