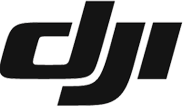 DJI Mavic 3 Battery Charging Hub
Home Delivery
Awaiting stock - available to order

Product code: 5374863
---
£69.00
For the DJI Mavic 3
Charges three batteries in sequence
Price Match Promise
Click on the Price Match Promise link below or call us on 020 3322 3387.
Features
For the DJI Mavic 3
Charges three batteries in sequence
Description

When connected to a 65W portable charger or car charger, the DJI Mavic 3 Battery Charging Hub can be expanded to charge three batteries. The Battery Charging Hub enhances efficiency by charging batteries in sequence according to their remaining power level, with more fully charged batteries receiving power first.