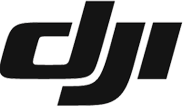 DJI Mavic 2 Pro Drone with Controller
Product code: 5330153
---
£1,310.00
FREE DJI Care Refresh with this Drone.
Delivers stunning photo and video
Hasselblad Camera, 1-inch CMOS Sensor
31 Minute flight time
3-axis gimbal
Includes standard controller
Or
Deals & Promotions
Click here for our best offers.
Spread the cost - 12 months Interest Free Finance available.

Trade-in & trade up! Request a quote today
Price Match Promise
Click on the Price Match Promise link below or call us on 020 3322 3387.
Features
Delivers stunning photo and video
Hasselblad Camera, 1-inch CMOS Sensor
31 Minute flight time
3-axis gimbal
Includes standard controller
Description

The Mavic 2 Pro ia a portable drone that delivers stunning photo and video. With its eminently desirable Hasselblad camera, it is ideal for drone photography where you're looking to capture still images. The compact size means you can slip it into a large backpack pocket and take it anywhere. We love this drone because it delivers professional results in a compact body.

Hasselblad L1D-20c camera
Co-engineered in partnership with Hasselblad, the Mavic 2 Pro comes equipped with the all-new Hasselblad L1D-20c camera. The L1D-20c possesses Hasselblad's unique Hasselblad Natural Colour Solution (HNCS) technology, helping users to capture 20-megapixel aerial shots in stunning colour detail.

1-inch CMOS Sensor
The brand new 1-inch CMOS sensor has an active sensing area four times more effective than the original Mavic Pro. The large sensor also means better performance in low-light environments with a more extensive ISO range, max ISO lifted from 3200 to 12800.

Easy to Use
With powerful cameras and easy-to-use intelligent shooting modes, the Mavic 2 makes creative aerial photography more accessible to users at all levels.

10-bit Dlog-M Colour Profile
The Mavic 2 Pro supports a 10-bit Dlog-M colour profile that yields higher dynamic range for more flexibility in the grading room. The system records over 1 billion colours (compared to the 16 million colours from traditional 8-bit colour coding technologies) and retains more in-depth details in both highlights and shadows. Now you can capture the subtlest gradations at sunset or sunrise, leaving greater space for post-production.

HDR Video
With 4K 10-bit HDR support, the Mavic 2 Pro can be plugged into a 4K TV with HLG and will immediately play back footage with the right colour tones. The brighter highlights and increased contrast are what make HDR video so appealing.

Adjustable Aperture
The f/2.8-f/11 adjustable aperture delivers outstanding image quality both in high and low-light environments. When shooting in low light, set the aperture to f/2.8 to allow more light in and to capture bright and clear photos. When shooting in well-lit environments, set the aperture to f/11 to lower the shutter speed and make your videos smoother.

Shoot Like a Pro
Both Mavic 2 cameras employ DJI's latest 3-axis gimbal technology, ensuring smooth, stable footage in just about any situation.

Hyperlapse
Say goodbye to complicated post-processing. With Hyperlapse, the aircraft shoots stable aerial shots and processes them automatically, enabling you to create professional-looking timelapses with a simple tap of a button, which you can share to social media immediately. Save a flight path in Task Library to fly the Mavic 2 through the path whenever you feel like it. JPEG and RAW photos can be simultaneously saved on a microSD card, leaving more room for post editing.

Enhanced HDR Photos
The Mavic 2 also supports enhanced HDR photos, an improved technique that blends a sequence of photos for ghost-free high dynamic range, offering increased image clarity while avoiding unwanted artificial effects.

Powerful, Yet Safe
The Mavic 2 has been optimally redesigned to increase propulsion, lower power consumption, and reduce noise. These subtle yet powerful improvements, along with an improved Flight Autonomy system, offer a smoother, quieter flight for greater discretion and safety.

Omnidirectional Obstacle Sensing
Flight Autonomy has been upgraded to include Omnidirectional Obstacle Sensing. For the first time in a DJI drone, obstacle sensors appear on all sides of the aircraft for greater safety during flight.

ActiveTrack 2.0
With improvements to both hardware and software, ActiveTrack 2.0 takes your tracking experience to a whole new level.

Why we love the Mavic 2 Pro
The features of the Mavic 2 Pro are instantly appealing to stills photographers, but it also has something very interesting to offer pro videographers. The inclusion of 10-bit Dlog-M colour profile means it's easier for footage from the Pro to be matched and edited with content from other cameras. Although this is a pro feature, it's one that may sway many enthusiast filmmakers.

What's included

Mavic 2 Pro Drone
Standard Remote Controller
Intelligent Flight Battery
Charger
Power Cable
Propellers (pair) x3
RC Cables
Gimbal Protector
USB 3.0 Type-C Cable
USB Adapter
Spare Control Sticks (pair)

Please note: A CAA/IAA permit is required to fly this drone at its maximum capacity. If you do not have a permit, then you can only fly it below 120m and within your line of sight. Please click the link below and make yourself more familiar with the rules on flying unmanned aircraft in the UK before you purchase this product.
Dronesafe

Specifications

| | |
| --- | --- |
| Camera Included | Yes |
| Camera Model | Hasselblad L1D-20c |
| Camera FOV (Degrees) | 77 degrees |
| Max. Ascent Speed | 5 m/s |
| Weight (g) | 907g |
| Max Flight Times | 31 min |
| Camera Megapixels | 20 |
| Gimbal Included | Yes |
| Dimensions | 214 x 91 x 84 mm (folded) |
| Max. Flight Speed | 72 KPH |
| Max. Descent Speed | 3 m/s |

Finance Options

Finance Payment Option

Instant decision - instant dispatch.
Buying the items you want just got easier, simply spend over £299 and you can spread the cost using our instant Finance facilities with Interest Free and Interest Bearing options available.

Representative Example of Finance
You can calculate an example of your payments below depending on your preferred deposit amount. This is an example and you will be asked later in the checkout process to confirm your deposit again.

Applying for online finance
Applying for online finance couldn't be easier or more convenient. Once you've chosen the products you'd like to purchase, simply complete a brief on-line application form accessed via the 'checkout'. Just follow the simple instructions, entering your personal details as required and we'll do the rest.

Once my application is approved, what happens next?
Within minutes of your application being approved, you'll be asked to accept the terms of the contract – once you select YES you will return to the checkout and will proceed through to the completion of your order following which your order will be dispatched for home delivery. Following completion, you will receive an email with a link to download a copy of your credit agreement for your records.

Shipment of your goods will follow as soon as your agreement has been returned to our finance company (usually on the same day).

For more information on our finance payment option please click here for terms and conditions.

Below are the finance options that are available on this product.

12 Months Interest Free Finance KP (0% APR).
Spread the amount over 12 monthly payments
24 Months Low Rate Credit KP at 14.9% APR
Spread the amount over 24 monthly payments
36 Months Low Rate Credit KP at 14.9% APR
Spread the amount over 36 monthly payments
Spread the cost - 12 months Interest Free Finance available.

Trade-in & trade up! Request a quote today