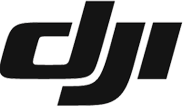 DJI Care Refresh for Phantom 4 Pro
Home Delivery
In stock

Product code: 5301838
---
£98.97
Comprehensive protection
Water damage coverage
Rapid support
V.I.P phone service
Free shipping
Price Match Promise
Click on the Price Match Promise link below or call us on 020 3322 3387.
Features
Comprehensive protection
Water damage coverage
Rapid support
V.I.P phone service
Free shipping
Description

DJI Care Refresh is a service plan that provides you with peace of mind, covering damage to your DJI product. DJI Care Refresh is valid for 12 months and offers up to two full replacements at additional charge if accidental damage occurs to your product during normal use. Each time you request a replacement from DJI, you'll receive a replacement unit that is new or equivalent to new in performance and reliability. DJI Care Refresh can be purchased for any camera that has not been activated or has been activated for less than 48 hours.

Comprehensive protection
For a small additional charge DJI Care Refresh offers up to two replacement units. The replacements will be in new or as-new condition in terms of performance and reliability.

Water damage coverage
It can be replaced if your aircraft is damaged by water during normal use.

Rapid support
Get prioritized replacement units, greatly reducing the time it takes for you to get back in the air.

Free shipping
If you are in the region where you purchased your DJI Care Refresh, all shipping costs will be covered by DJI.

VIP phone service
VIP support provided by DJI product experts is just a phone call away.