Breadcrumb
Home
>
Joby GripTight ONE Mount in Black
Go to My Basket Section
Joby GripTight ONE Mount in Black
£14.99
inc. Vat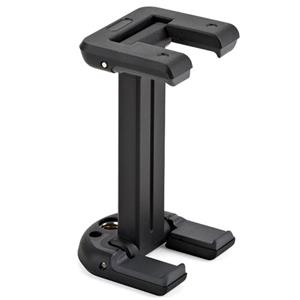 Joby GripTight ONE Mount in Black
Engineered to fit every smartphone, with or without a case, the Joby GripTight ONE Mount is revolutionising the world of mobile content creation. Straightforward, spring loaded design make this a no-brainer for your bag of tricks.
Universal smartphone compatibility, with or without a case
Quick, in-and-out access to phone via spring loaded grip
Lightweight, portable design fits perfectly in your pocket and can attach to any key ring or camera bag (lanyard not included)
Rubber pads securely hold phone in place at any angle
Durable construction to survive everyday wear and tear
Sorry, there are no reviews yet.
Our dedicated team of experts are here to help find the right photographic and video equipment for you. Jessops can give the advice and training to take, print and share your perfect photograph.
CUSTOMER SERVICES
OUR OTHER SITES
© 2018 Jessops.com | Technical specifications for guidance only and cannot be guaranteed accurate. Errors and omissions excepted. Jessops.com is a trading name of Jessops Europe Limited, a company registered in England and Wales, company number 08384909. The registered office address is Network House, Globe Park, Marlow, SL7 1EY, United Kingdom.
Go to Top