Breadcrumb
Go to My Basket Section
Jessops Lake District Landscape Break
£600.00
inc. Vat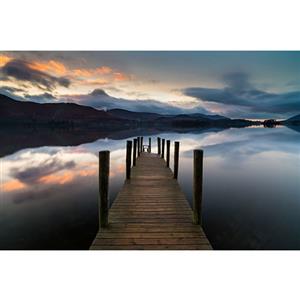 Jessops Lake District Landscape Break
Our short breaks give you the opportunity to photograph stunning landscapes in various locations around the UK. On the trip you will be provided with tuition throughout your stay, travel, accommodation, breakfast and lunch – the only thing left for you to sort is your evening meals and to bring yourself and your camera! Each unique break offers you the chance to capture a range of landscape scenes and with a range of options coming around the UK there is sure to be something for everyone! To ensure you have a great stay we have also paired up with some of the top hotels in the UK to make sure you can enjoy the experience both whilst out photographing or whilst relaxing in the evening – find out which hotels below.
With a range of locations on every trip there's plenty to capture but as an added bonus we'll even, when weather permitting, spend some time capturing some night photography with you in the evenings!
Once you have purchased and booked your choice of location your trainer will get in touch with you to confirm the details about your stay. We also have exclusive rates available for additional hotel guests, evening meals, room upgrades and additional nights stays at all of our locations.
This course is available in the following locations:
New Forest - 10th October - 12th October 2017
Snowdonia - 17th Ocobter - 19th October 2017
(Click here to find out more)
Lake District - 10th April - 12th April 2018
(Click here to find out more)
Lake District - 31st October - 1st November 2017 SOLD OUT
On this course you will learn:
Compositional skills
Landscape photographic skills
Use of filters in landscape photography
HDR theory and usage
This course is for you if:
Have attended our Level 1 and Level 2 Photography Courses
You wish to practise your technique and skills in a landscape environment
Please check venue and date availability
Full Terms and Conditions
Jessops prides itself on the customer service we offer. From the day you buy your camera to the printing and photo gifts you produce we aim to give world class service all the way through your photographic experience. In 2013 Jessops relaunched its' customer training programme, Jessops Academy, to ensure that you can get the very best from your camera! With a range of courses available and venues around the whole of the UK there's a course available for everyone so why not book yourself on today and start taking the photos you've always dreamed of!
The Jessops Academy team is made up of a group of core trainers and supporting trainers around the country. This means no matter where you're from there should always be a knowledgeable member of the Academy team available to help you on your photographic journey! To find out more about our core trainers please see below.
Trainer Details
James Andrews
Encouraging his early passion for photography, James' parents gave him a Canon AE1 after getting tired of the countless disposable cameras he was going through! Following his AE1 James was an early adopter of the digital age and joined Jessops when he turned 16 to start earning for his first digital SLR. With enthusiasm for wildlife and underwater photography, James also has a keen interest in portraiture, macro and wedding photography.

At Jessops he advanced his career from a weekend part-time job all the way up to joining the Jessops training team three years ago. He is now responsible for all online training in Jessops as well as passing on his expansive photographic knowledge in a friendly, easy to understand style to staff and Academy customers alike!
Victoria
Vicki found her passion for photography when she joined college in 2004, taking a photography course to "fill in the time". She quickly found that photography wasn't just going to be a hobby however, and applied for a job within Jessops to further her photographic career. As she also has a massive love for the ocean, she combined this with photography to study Marine and Natural History Photography with University College Falmouth. She has since photographed great white sharks in South Africa, dolphins in Fiji and other sea life from all around the world. She now works as a trainer for the Jessops Academy running courses around the South West region.

Owen Clayton
Having worked in the photography industry for over 30 years, Owen has a broad range of photographic experience in a variety of genres. At the age of seven he was given his first camera, a Microflex 3.5 TL, which is still part of his collection and he continues to use it today. Owen specialises in social and landscape photography and he has seen his work published in a number of national titles.

Today Owen is a full-time Jessops specialist trainer. He's on hand to share his wealth of photography knowledge and advanced skill set. Owen's approachable and easy-going nature always makes his courses fun to attend. His passion and enthusiasm really helps others improve their photographic skills, while having a fun and fulfilling experience.
Richard
As a 'self-taught' photographer, Richard believes that anyone can access photography as long as they have passion!

Richard has been lucky enough to run his own photography business, photographing weddings, portraits, and school photography. Richard has also worked with Samsung and Nikon, improving his knowledge about cameras and technology. More recently Richard has carried out commercial work for Coca-Cola and is actively involved in the marketing of Hamilton College.

Working within Jessops Academy has brought two dreams together, working in photography and inspiring those who have a passion to learn more..."
Lizzie J
It was while studying at University that Lizzie developed her passion for photography, she soon took on a part time job at Jessops which only spurred her love for the hobby more. While studying, she worked closely with an established fashion photographer, as their digital retoucher. This allowed her to experiment in a variety of genres and methods such as 35mm Film, Media Format and of course Digital. After graduating from University, Lizzie continued her career at Jessops, which saw her go from a weekender to Management to the Trainer she is today. Over the years Lizzie has experimented with a variety of different genres, but her true passion lies with architectural and street.


Pete
Pete has had an interest and passion for photography for 10 years since getting his first DSLR. He wanted to know how everything worked without reading the manual. So researched and read, and watched and worked with pro photographers until he had learnt the ins and outs of his camera and photography. Combining his passion for photography and motorsports. In 2009 Pete started working with race teams around the classic motor bike scene which then led to being a published photographer in 2010 with 'Classic Racer' magazine.

Pete's photography didn't stop there though and although still a keen motorsport photographer he now shoots everything from weddings, landscapes, macro, studio, fashion, family, charity gigs and even the moon.

He's always keen to pass on his passion and knowledge to delegates on training course and does it with a fun style to ensure everyone learns with a smile on their face.
Phil
Phil is an award winning and published photographer. He was born in Southampton and grew up in the New Forest Hampshire. Where his love for wildlife and nature developed. He has been a wildlife photographer for over 30 years and has travelled the world, photographing his passion. Phil now works for the Jessops Academy specialising in wildlife experiences helping his customers get the shots they've only dreamed of.
Ian Savage
After studying photography, Ian's first job was at a classic camera store linked to the Royal Photographic Society in Bath which proved an invaluable experience, as there are not many cameras that Ian hasn't had experience with in the 18 years he has been working in the industry. Ian moved on to specialise in wedding and studio photography, which he is still actively involved with today.

Having worked in many different photographic retailers at all levels, Ian is experienced at teaching others how to get the best out of their cameras. Looking after Learning and Development for Jessops, Ian now leads a team of dedicated training specialists, who are passionate about photography and sharing expertise. Ian's knowledge of training and photography ensures a fantastic experience on all of his Academy courses.
Lizzie
I have been a photographer now for over 30 years. My parents before me were writers and photographers, so I grew up with darkrooms, film and weddings. My Mum hated them! For her they were a necessary evil to earn a living - I love them! There is nothing like the buzz (stress!) of being totally responsible for capturing a couple's most important day. I love the working with people to get the very best from them. That special fizz when you know that you've landed a key shot of the day is amazing.

I decided to go professional as a wedding photographer some 6 years ago now. I went on many courses; still do actually. Since then, I have become one of the preferred photographers for Blenheim Palace and take about 7 weddings a year. Around that, I teach photography one evening every week for Oxfordshire County Council and many week- ends either for myself or other organisations. During the week I work for Cancer Research UK - rewarding in a totally different kind of way. As part of that role, I'll photograph sports, advertising, events, children, animals and scenery - all skills needed by a wedding photographer. (There aren't many weddings without buildings, gardens, cars and children. The pets come quite often too!)

People have said of me that I'm kind, patient, easy to get on with, smiley and have a Pam Ayers/Victoria Wood type of humour and never appear anything but calm. (If only they knew!) Above all, they all say that they've really enjoyed their learning experience and cannot wait to get out with their camera. Wonderful
In order to purchase and book your course we have a number of options available. You can purchase your course in store, over the phone (0344 800 4444) or on the Web . (All bookings require full payment before you can book a date.) Once payment has been taken and approved you will be invited to book your course – this is done in different ways dependant on how you purchase:

In Store Purchase:
Upon completion of the payment the sales expert will ask you if you wish to book your course at the time or later. If you choose to book at the time you will be able to instantly book from the range of available dates at the time. If you choose to book later you will be sent an email with a link to grant you access to our booking system and book your course.

Online Purchase:
Upon completion of the checkout procedure there will be a slight delay whilst your payment is confirmed. This may take a few hours dependant on the payment method. Once confirmed you will receive an email inviting you to book your course using our online booking system. You will be able to choose from the range of venues running your course and select the course date that suits you.

Calling us Direct:
If you wish you can call us directly on 0344 800 4444 to book your course. We will be able to process your payment over the phone and there will be a slight delay whilst your payment is confirmed. Once confirmed you will receive an email inviting you to book your course using our online booking system. You will be able to choose from the range of venues running your course and select the course date that suits you.

Purchasing this course as a gift?
If you are buying one of our Academy courses as a gift you will be able to print a gift certificate upon completion of your purchase. A link for the certificate will be included in a follow up email sent to the email address registered to your Jessops account. In order for your gift recipient to book their course you will need to forward the same email which will include a link to our booking system. Bookings must be made within 12 months of purchase. Alternatively you can purchase a gift solution in store.
With great venues around the UK there's sure to be a course near to you, you can see address and transport details about all of our venues below:
New Forest – Rhinefield House


Full address details sent on booking.

Tel: 0344 800 4444 (Call Centre)
 
 
We run courses throughout the UK but to avoid disappointment you can check availability of courses in your local venue by clicking the link below.

Please note that your space on a course is not confirmed until you have processed the booking through our online booking system (you will receive details on how to do this shortly after purchasing your course) - see the "How to Book" tab for more information.