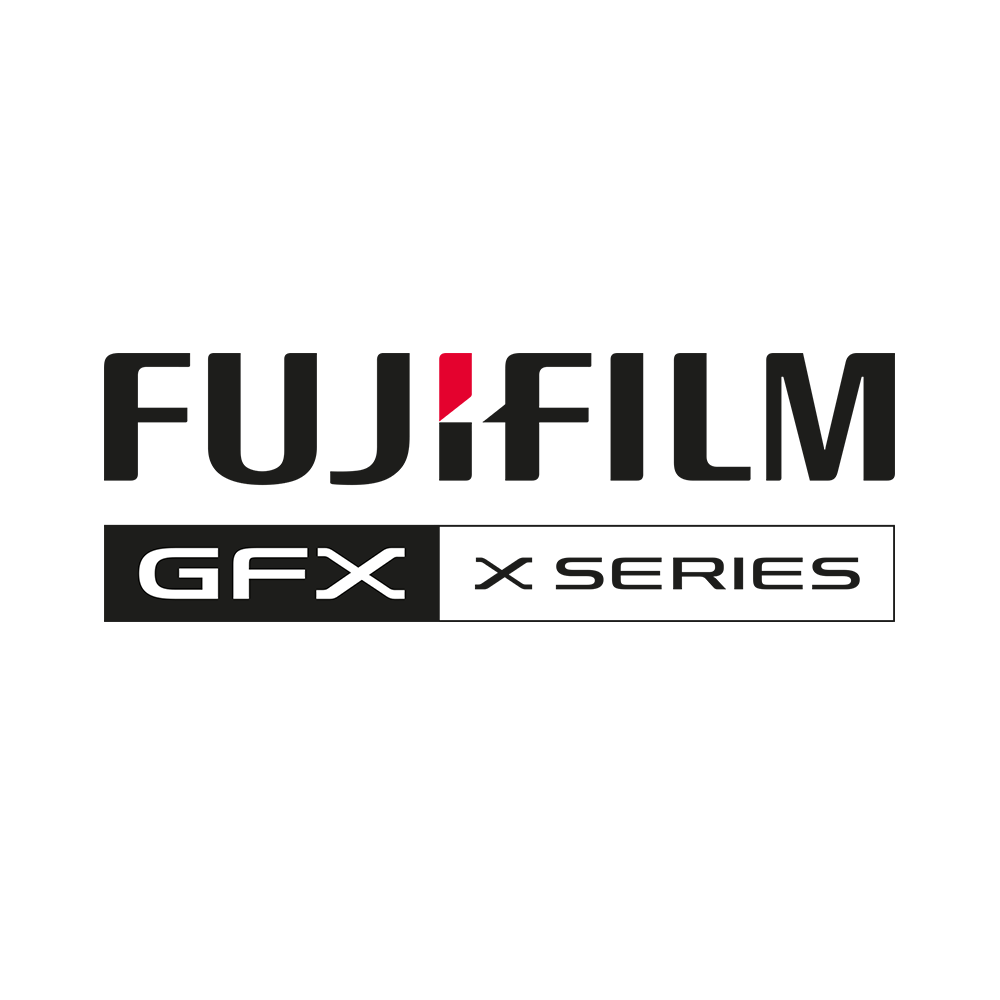 Fujifilm X-T3 Mirrorless Camera Body in Black
Product Code: 5331178
---
£1,349.00
Get 3 years' protection including accidental damage cover for
Learn More +£149.00
26MP X-Trans CMOS 4 sensor
X-Processor 4
Enhanced viewfinder performance
Sports finder mode
4K/60P video
Price Match Promise
Click on the Price Match Promise link below or call us on 0344 800 4444 and we will happily price match.
Trade-in your old camera and claim a £100 trade-in bonus. Click here for more information

One Month complimentary membership of Adode Creative Cloud Photography Plan. Includes Adobe Photoshop and Adobe Lightroom Enter voucher code ADOBE30 or click here for more info

All Fujifilm X-Series & GFX Cameras now come with 2 year manufacturer's warranty
Features
26MP X-Trans CMOS 4 sensor
X-Processor 4
Enhanced viewfinder performance
Sports finder mode
4K/60P video
Description
The Fujifilm X-T3 features the new X-Trans CMOS 4 sensor and X-Processor 4 image processing engine to produce incredible still and 4K video images. The X-Trans CMOS 4 sensor is a back-illuminated APS-C sensor with more than 4 times the number of phase detection pixels than the X-T2. The new X-Processor 4 engine imprves processing speed about 3 times faster than that of the X-T2.
The X-T3 inherits the X-T2's popular ergonomic design but upgrades with higher contrast and wider viewing angle on the touchscreen panel. A headphone jack is provided on the camera body and the EVF's diopter adjustment is lockable.
26.1MP APS-C Sensor
The X-T3 features the X Series' fourth-generation APS-C sensor, newly developed X-Trans CMOS 4 (26.1MP, without low-pass filter). It uses the unique colour filter array synonymous to X-Trans CMOS sensors to control moire and false colours and adopts the Series' first back-illuminated structure to improve image resolution without compromising the S/N ratio. Furthermore, the sensitivity of ISO 160, previously available only as extended ISO, is now part of the normal ISO range. It is very useful in daylight outdoor shooting or when trying to achieve bokeh with a fast large-aperture lens.
X-Processor 4
The X-T3 uses the new "X-Processor 4" image processing engine to add the new "monochrome adjustment" function to the Film Simulation modes, which are based on FUJIFILM's proprietary technology to deliver diverse colour expressions. Warm black and cool black, conventionally achieved with a choice of specific photographic papers and developers, have been faithfully reproduced digitally to broaden the scope of monochrome expressions. This function is available in the standard "Monochrome" mode as well as the "ACROS" mode, which provides smooth halftones, deep blacks and beautiful textures.
Colour Chrome Effect
The "Colour Chrome Effect," previously only available in FUJIFILM's medium-format mirrorless digital camera "GFX50S," is featured in the X-T3, the first in the X Series. The effect produces deeper colours and gradation in subjects with highly saturated colours, such as vivid-coloured flowers with shadows, a notoriously difficult photo subject for gradation reproduction. The high-speed processing power of the X-Processor 4 means this effect can be applied not only in single shots but also in continuous shooting.
Improved AF Performance
The X-Trans CMOS 4 has 2.16M phase detection pixels, more than 4 times compared to current models, increasing the phase detection AF area to entire frame (approx. 100%). Fast and accurate phase detection AF can be used even on a subject that is positioned away from the center of the frame. The low-light phase detection autofocus limit has also been extended by around 2 stops from -1EV to -3EV, making it possible to accurately focus in low light conditions, e.g. a scene lit only with candlelight, or night-time photography. Furthermore, the X-Processor 4's high processing speed and improved phase detection algorithm means the camera refocuses (AF) and meters (AE) 1.5 times more frequently than current models to enable accurate autofocus even when shooting sports involving fast and erratic movements across the frame.
Face Detection AF
The performance of face-detection AF on a moving person has been doubled over current models. The eye-detection AF supports the AF-C mode, maintaining accurate focus tracking even in portrait photography that involves movements. The X-T3 focuses accurately when shooting a person front-on or side-on, even in situations where the face- or eye-detection AF previously had difficulty. The face- and eye-detection AF is available also during video recording to achieve smooth filming of persons.
Enhanced viewfinder performance
The X-T3 features a 3.69-million-dot high resolution EVF with a high magnification ratio of 0.75x. The display time lag of just 0.005 seconds and refresh rate of approx. 100 fps ensure smooth display of motions, allowing you to precisely identify subject movements and focus positions. Unlike current models, continuous shooting of 11 fps with the mechanical shutter no longer requires the optional vertical grip, enabling fast continuous shooting while keeping the camera weight low.
Sports finder mode
The new "Sports finder mode" makes it easy to capture a moving subject. The mode shows approx. 16.6M (1.25x crop) area marking in the LCD/viewfinder, and shoots the area within the marking. This is particularly useful for sports photography and wildlife photography, as you can check the movements of a subject just outside the shooting frame and take advantage of shorter-than-usual blackout time.
AF/AE-Tracking
Increased read speed from the sensor and high-speed processing capability have made it possible to enjoy AF/AE-tracking, blackout-free continuous shooting of up to 30 fps in approx. 16.6M (1.25x crop) mode, while using smooth Live View of 60fps to check your subject. The rolling shutter distortion, a typical issue of electronic shutters, has been halved compared to current models.
Pre-Shoot Function
In order to never miss a crucial shutter moment, the X-T3 has the new "Pre-Shoot" function, in which the camera starts shooting as soon as the shutter button is half-pressed. You will never miss an important photo opportunity, previously caused by time lag between the moment when the shutter button is fully pressed and the moment when a photo is actually taken.
Enhanced video performance
This is the world's first mirrorless digital camera capable of internal SD card recording 4K/60P 4:2:0 10bit. It is also the world's first mirrorless digital camera with APS-C or larger sensor capable of 4K/60P 4:2:2 10bit HDMI output. Supported video formats include the widely-used H.264/MPEG-4 AVC as well as H.265/HEVC for greater data compression. This enables the use of high 200Mbps bitrate in recording of 4K/60P 4:2:0 10bit, as well as simultaneous HDMI output while recording. Video compression options available are ALL-Intra and Long GOP. When using ALL-Intra, video is recorded at 400Mbps.
The sensor's read speed is about 50% faster than current models, which enables fast 17msec reading of 4K/60P video. The rolling shutter distortion has been reduced for smooth replay of a fast-moving subject. The camera's support for 10bit colour depth boosts the amount of colour information 64 times compared to 8bit. This is combined with 400% (approx. 12 stops) dynamic range for capturing materials of rich gradation, such as a sunset landscape.
New noise reduction process
The introduction of a new noise reduction process and new "4K interframe noise reduction" function have reduced noise by the equivalent of approx. 2 stops. The new NR process has an enhanced level of noise-identifying accuracy for appropriate denoising performance. The 4K interframe NR function uses differential data between adjacent frames to reduce noise. Furthermore, the minimum sensitivity for shooting F-Log and DR400% footage has been extended from the current models' ISO800 to ISO640, meeting the needs of videographers.
Specifications
| | |
| --- | --- |
| Compatible storage media (card not supplied) | SDXC, SD Card, SDHC Card |
| Monitor Size | 3.0" |
| Model | X-T3 |
| Sensor Size (WxH mm) | 23.5mm x 15.6mm |
| Focusing Modes | One-shot AF, Continuous AF, Manual |
| Exposure Modes | Program, Aperture Priority, Shutter Priority, Manual |
| Built in Flash | No |
| ISO Speed Range | 160 - 51200 (extended) |
| Vari-angle monitor | Yes |
| White Balance Modes | Auto, Preset, White Balance Bracketing, Custom |
| Metering Modes | Evaluative, Centre Weighted, Spot |
| MegaPixel (Effective Resolution) | 26.1 megapixels |
| Max Image Resolution | 6240 x 4160 |
| Touchscreen | Yes |
| 4K Video Recording | Yes |
| Lens Fitting | Fujifilm X |
| Weight (g) | 539g |
| Continuous Shooting Speed (fps) | 11 fps |
| Megapixel Banding | 20 - 30 |
| Body Dimensions (WxHxD) mm | 132.5 x 92.8 x 58.8mm |
Finance Options
Finance Payment Option
Instant decision - instant dispatch.
Buying the items you want just got easier, simply spend over £299 and you can spread the cost using our instant Finance facilities with Interest Free and Interest Bearing options available.
Representative Example of Finance
You can calculate an example of your payments below depending on your preferred deposit amount. This is an example and you will be asked later in the checkout process to confirm your deposit again.
Applying for online finance
Applying for online finance couldn't be easier or more convenient. Once you've chosen the products you'd like to purchase, simply complete a brief on-line application form accessed via the 'checkout'. Just follow the simple instructions, entering your personal details as required and we'll do the rest.
Once my application is approved, what happens next?
Within minutes of your application being approved, you'll be asked to accept the terms of the contract – once you select YES you will return to the checkout and will proceed through to the completion of your order following which your order will be dispatched for home delivery. Following completion, you will receive an email with a link to download a copy of your credit agreement for your records.
Shipment of your goods will follow as soon as your agreement has been returned to our finance company (usually on the same day).
For more information on our finance payment option please click here for terms and conditions.
Below are the finance options that are available on this product.
24 Months Low Rate Credit KP at 14.9% APR
Spread the amount over 24 monthly payments
36 Months Low Rate Credit KP at 14.9% APR
Spread the amount over 36 monthly payments
Buy now pay later. Pay within 12 months or spread the cost over 36 months 19.90% APR
Order today, pay nothing until next year. After 12 months, pay in full with a £29 settlement fee, or spread the cost over 36 months, 19.90% APR representative
Reviews
Questions and Answers
---
---
---