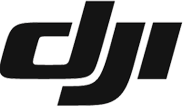 DJI Smart Battery for Phantom 2 Series
Product Code: 5276836
---
Sorry, this item is now unavailable...
Features
Description
The DJI Smart Battery is a 5200 mAh, 11.1 V lithium-polymer battery designed for the Phantom 2 series. It features four LEDs that display remaining battery capacity. Power management is handled internally meaning the battery doesn't require a separate balance lead to control charging.
Compatible with the Phantom 2, Phantom 2 Vision and Phantom 2 Vision+.
---
---
---