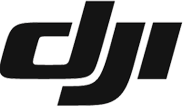 DJI RS 2 Pro Combo Handheld Gimbal
Home Delivery
In stock

Product code: 5367472
---
£839.00
Half price Vanguard Alta Rise 45 Backpack offer
Carbon fibre construction
4.5kg payload
1.4-inch full-color touchscreen
Professional mounting options
Max 12hr fast charge batteries
Spread the cost - 12 months Interest Free Finance available.

FREE £25 photo voucher to spend on jessops.com/photo added to your order when you purchase any product over £250. Click here for more information.
Price Match Promise
Click on the Price Match Promise link below or call us on 020 3322 3387.
Features
Carbon fibre construction
4.5kg payload
1.4-inch full-color touchscreen
Professional mounting options
Max 12hr fast charge batteries
Description

The DJI RS 2 Combo is a high quality handheld gimbal kit for DSLR and mirrorless cameras that offers an unparalleled solution for dynamic videography. It delivers industry-leading camera stabilisation and gives the highest weight-to-payload ratio (4.5kg payload) in the industry (as of Sept 9th 2020). Monocoque carbon fibre construction adds incredible strength and unbelievable lightness to the axis arms. Dual-layer camera mounting plate is compatible with popular brands. Axis Locks keeps gimbal arms in place for easier balancing and storage. Teflon coated arms allows smoother movement of the arms during adjustment. The full colour LCD screen allows you to quickly adjust parameters and use all features of the Ronin app. You can also access ActiveTrack 3.0 from the 1.4-ich touchscreen, freeing your creative control. See "Box contents" at the bottom of the page for Combo kit details.

Colour Touchscreen
Access ActiveTrack 3.0 right from the touchscreen, freeing your creative control. The full colour LCD screen allows you to quickly adjust parameters and use all features of the Ronin app.

Stabilisation
Titan Stabilization Algorithm captures smoother footage than ever. SuperSmooth compensates for micromovements and increases torque, stabilizing even 100mm zoom lenses.

Cinematic Sharpness
A built-in front dial above the trigger complements a mounted Focus Wheel for more precise focus and zooming, right from the handle. The 3D Focus System uses ToF sensors to measure the distance between lens and subject for a sharp picture, even in low lighting. This advanced system makes it possible to use fast autofocusing on manual, large-aperture lenses.

RavenEye
RavenEye transmits video while giving you remote control of camera parameters. Transmits 1080p video from up to 100 m away with a latency of just 50 ms. With ActiveTrack built in, DJI RS 2 uses the source signal from the camera to track your subject. RavenEye enhances Force Mobile, increasing responsiveness and decreasing latency.

Creative functions
- Time Tunnel
Combine Roll 360 with hyperlapse to twist the fabric of space and time.
- Force Mobile
The gimbal follows your phone's movements for an even more fluid shot.
- Timelapse
Capture the passage of time with a steady frame.
- Track
Create a repeatable camera movement path for a tightly choreographed shot.
- Panorama
With a steady pan from the gimbal, create gigapixel panoramas from your camera.

Box contents:
- Carrying Case
- Gimbal
- BG30 Grip
- USB-C Charging Cable (40 cm)
- Lens-Fastening Strap
- Extended Grip/Tripod (Metal)
- Quick-Release Plate (Arca-Swiss/Manfrotto)
- Briefcase Handle
- Camera Riser
- Multi-Camera Control Cable (USB-C, 30 cm) x 2
- Multi-Camera Control Cable (Sony Multi, 30 cm)
- Multi-Camera Control Cable (Micro-USB, 30 cm)
- Multi-Camera Control Cable (Mini-USB, 30 cm)
- Hook-and-Loop Strap x 3
- D-Ring Camera Mounting Screw 1/4" x 2
- RSA/NATO Port Cover
- Pan Axis Sleeve
- Screw 1/4"
- Phone Holder
- Focus Motor
- Focus Motor Rod Mount Kit
- Focus Gear Strip
- Image Transmitter
- Cold Shoe to 1/4" Adapter
- USB-C Power Cable (20 cm)
- Mini-HDMI to HDMI Cable (20 cm)
- Mini-HDMI to Mini-HDMI Cable (20 cm)
- Mini-HDMI to Micro-HDMI Cable (20 cm)
- M4 Screw (10 mm) x 6
- Allen Wrench (3 mm)

Specifications

| | |
| --- | --- |
| Dimensions | 260 x 265 x 70 mm (folded) |
| Weight | 1.3kg |

Finance Options

Finance Payment Option

Instant decision - instant dispatch.
Buying the items you want just got easier, simply spend over £299 and you can spread the cost using our instant Finance facilities with Interest Free and Interest Bearing options available.

Representative Example of Finance
You can calculate an example of your payments below depending on your preferred deposit amount. This is an example and you will be asked later in the checkout process to confirm your deposit again.

Applying for online finance
Applying for online finance couldn't be easier or more convenient. Once you've chosen the products you'd like to purchase, simply complete a brief on-line application form accessed via the 'checkout'. Just follow the simple instructions, entering your personal details as required and we'll do the rest.

Once my application is approved, what happens next?
Within minutes of your application being approved, you'll be asked to accept the terms of the contract – once you select YES you will return to the checkout and will proceed through to the completion of your order. Following completion, you will receive an email with a link to download a copy of your credit agreement for your records.

For more information on our finance payment option please click here for terms and conditions.

Below are the finance options that are available on this product.

Klarna 24 months 14.9%
Klarna 24 months 14.9%
Klarna 12 months 0% (KP-ifc12)
Klarna 12 months 0% (KP-ifc12)
SanDisk Extreme Pro microSDXC 128GB...

Save £45.00

when bought with the above product

Usual price £89.99

£44.99

Vanguard Alta Rise 45 Backpack

Save £45.00

when bought with the above product

Usual price £89.99

£44.99

SanDisk Extreme microSDXC 64GB 160MB/s...

Save £39.00

when bought with the above product

Usual price £64.99

£25.99