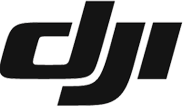 DJI Osmo Action Magnetic Ball-Joint Adapter Mount
Home Delivery
In stock

Product code: 5379505
---
£25.00
Versatile magnetic ball-joint adapter mount
For DJI Osmo Action 3 and Action 2
Price Match Promise
Click on the Price Match Promise link below or call us on 020 3322 3387.
Features
Versatile magnetic ball-joint adapter mount
For DJI Osmo Action 3 and Action 2
Description

The DJI Osmo Action Magnetic Ball-Joint Adapter Mount is a versatile ball-joint adapter for both the DJI Action 2 and DJI Osmo Action 3. Stick the Osmo Action 3 or Action 2 into position with the reusable adhesive base to gain unique vantage points in any scenario. The mount also allows you to connect to tripods or other third-party accessories. MFR ref CP.OS.00000234.01.