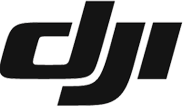 DJI Osmo Action Camera with Charging Kit
Product code: 5365707
---
£329.00
Save 5% today - ends 16 May 2021 use code DJIEVENT
Capture the action as it happens
Waterproof to 11 metres
Dual screens
4K HDR Video
2x spare batteries and cases
Or
Deals & Promotions
Click here for our best offers.
Spread the cost - 12 months Interest Free Finance available.
Price Match Promise
Click on the Price Match Promise link below or call us on 020 3322 3387.
Features
Capture the action as it happens
Waterproof to 11 metres
Dual screens
4K HDR Video
2x spare batteries and cases
Description

The DJI Osmo Action is a durable, versatile, waterproof action camera that's packed with advanced technologies including 4K/60fps 100Mbps video recording and vivid front & back screens for great selfies. The Osmo Action is waterproof down to 10 metres and can operate in temperatures as low as -10℃., so it's perfect for the beach and ski slopes. We love the front facing screen in this camera - brilliant for keeping your eye on the action. It also includes RockSteady image stabilisation technology to deliver stable, shake-free footage, even when the action gets heavy. The Charging kit includes the Osmo Action Charging Hub, 2x Osmo Action batteries and 2x Osmo Action battery cases.

Osmo Action Charging Kit
The charging hub holds and charges three batteries. An intelligent charging system significantly increases efficiency, requiring only 130 minutes to fully charge three batteries.
- Osmo Action Charging Hub
- 2x Osmo Action battery
- 2x Osmo Action Battery case

Waterproof & temperature resistant
Sporting a watertight seal and a hydrophobic coating on the back touchscreen, Osmo Action is waterproof at depths of up to 11 metres, making it the perfect underwater companion. Versatile batteries perform well even in extremely cold environments with temperatures as low as -10℃.

Dual screens
Osmo Action's dual screens allow you to capture it all with the touch of a button. A vivid front screen lets you frame yourself effortlessly in any setting, while the back screen delivers a crystal-clear, hyper-responsive display.

Tough lens design
The lens features three aspherical layers that and effectively reduces glare and distortion, delivering crystal-clear image even in direct sunlight. A protective, anti-fingerprint coating on the Lens Filter Cap repels oil, water, dirt, and other small particles, enabling you to continue filming, even when conditions and terrain get tough.

RockSteady image stabilisation
RockSteady combines EIS with complex algorithms, delivering stable, shake-free footage no matter how heavy the action gets.

4K shooting
Osmo Action packs a high-quality punch with 4K/60fps and 100Mbps video. This ensures your footage always matches the intensity of the moment while maintaining sharp details.

HDR Video
Dramatically enhance the dynamic range of your footage when recording with HDR video. This shooting mode delivers natural transitions between light and dark areas, capturing rich details that are often lost in environments with complex lighting.

Creative Shooting Modes:

8x Slow Motion - use 8x slow motion with 1080p resolution and 240fps
Custom Exposure Settings - manual and semi-automatic settings that allow up to 120 seconds of exposure, perfect for capturing the night sky
Timelapse - condense time and movement
Timed Shooting Mode - set up timed RAW shots, perfect for post-processing and additional control

Fast operation

Action OS is an extremely fast interactive system that combines an efficient, streamlined UI with three accessible buttons to provide rapid, flexible operation. Powering on, recording, and setting modes can all be done in the blink of an eye.

QS Button
The Quick Switch button ensures modes and settings are easily and quickly accessible. It has multiple capabilities including options that let you flip between the front and back screen, change modes, and select custom settings.

SnapShot
SnapShot means you'll never miss a moment of the action. Press the shutter button to power on and begin recording in under two seconds. Easily enter preset shooting modes by pressing the shutter button once when the camera has entered sleep mode or the is powered off.

Voice Control
Five voice commands make essential functions like filming, capturing photos, and powering down the device effortless.

In the box:

Osmo Action
Camera frame
Flat adhesive mount
Curved adehesive mount
Quick release base
Battery
Battery case
Locking screw
USB-C cable
Osmo Action Charging Hub
2x Osmo Action Battery
2x Osmo Action Battery Case

CP.OS.00000020.02

Specifications

| | |
| --- | --- |
| 4k Recording | Yes |
| LCD Screen Size | 1.4-inch |
| Memory Card Format (card not included) | Micro SD |
| Dimensions (WxHxD) mm | 65 x 42 x 35 mm |
| Weight (g) | 124g |

Finance Options

Finance Payment Option

Instant decision - instant dispatch.
Buying the items you want just got easier, simply spend over £299 and you can spread the cost using our instant Finance facilities with Interest Free and Interest Bearing options available.

Representative Example of Finance
You can calculate an example of your payments below depending on your preferred deposit amount. This is an example and you will be asked later in the checkout process to confirm your deposit again.

Applying for online finance
Applying for online finance couldn't be easier or more convenient. Once you've chosen the products you'd like to purchase, simply complete a brief on-line application form accessed via the 'checkout'. Just follow the simple instructions, entering your personal details as required and we'll do the rest.

Once my application is approved, what happens next?
Within minutes of your application being approved, you'll be asked to accept the terms of the contract – once you select YES you will return to the checkout and will proceed through to the completion of your order following which your order will be dispatched for home delivery. Following completion, you will receive an email with a link to download a copy of your credit agreement for your records.

Shipment of your goods will follow as soon as your agreement has been returned to our finance company (usually on the same day).

For more information on our finance payment option please click here for terms and conditions.

Below are the finance options that are available on this product.

12 Months Interest Free Finance KP (0% APR).
Spread the amount over 12 monthly payments
24 Months Low Rate Credit KP at 14.9% APR
Spread the amount over 24 monthly payments
36 Months Low Rate Credit KP at 14.9% APR
Spread the amount over 36 monthly payments
Spread the cost - 12 months Interest Free Finance available.