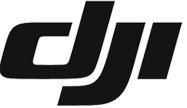 DJI Osmo Action 3 Waterproof Case
Home Delivery
In stock

Product code: 5379499
---
£55.00
Waterproof case for DJI Osmo Action 3
Protection at depths of up to 60 metres
Hgh strength glass
Price Match Promise
Click on the Price Match Promise link below or call us on 020 3322 3387.
Features
Waterproof case for DJI Osmo Action 3
Protection at depths of up to 60 metres
Hgh strength glass
Description

The DJI Osmo Action 3 waterproof case provides waterproof protection at depths of up to 60 metres, giving divers more freedom to explore and capture. It also uses high-strength glass for a more clear and confident viewing experience.
MFR ref: CP.OS.00000228.01.