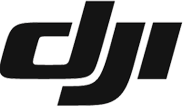 DJI OM 4 Gimbal Combo
Product code: 5366020
---
£139.00
Portable Bluetooth Gimbal for mobile phones
Improved 3-axis stabilisation
Magnetic phone clamp
Magnetic ring holder
Phone clamp sensor
Deals & Promotions
Click here for our best offers.
Price Match Promise
Click on the Price Match Promise link below or call us on 0203 322 3387.
Features
Portable Bluetooth Gimbal for mobile phones
Improved 3-axis stabilisation
Magnetic phone clamp
Magnetic ring holder
Phone clamp sensor
Description

The DJI OM 4 Combo is a compact & lightweight, foldable gimbal and features upgraded (from the OM3) 3-axis stabilisation for incredibly stable and smooth footage plus a new magnetic phone clamp, so you can attach or detach your mobile phone to the gimbal in an instant. You can also attach your phone via the new magnetic ring holder. There is a new phone clamp intelligent sensor which indicates if the phone is in place. The ergonomicly designed handle, grip and controls are the same as the Osmo Mobile 3.

Osmo Mobile 4 Combo kit contains:
- OM 4 Gimbal
- Osmo grip tripod
- Magnetic phone clamp
- Magnetic ring holder
- Storage pouch
- Wrist strap
- Power cable
- Manuals

Upgraded 3-axis stabilization
The stronger motor and more torque provides a seamless balancing experience. All you have to do is to snap on the phone.

New magnetic phone clamp
Attach or detach your mobile phone to the gimbal in an instant with the Magnetic Phone Clamp. Easy to take off, while staying firmly connected during use. Thin and lightweight, perfectly fitting any phone. Avoids covering the side buttons on the phone.

New magnetic ring holder
Attach or detach your mobile phone to the gimbal in an instant with the Magnetic Ring Holder.

Foldable design
The OM 4 has the same foldable design as the Mobile 3, but the magnetic ring holder can be detached, decreasing the size of the gimbal.

Ergonomic handle design
The angle of the handle is 15 degrees, making it more comfortable to hold.

Gesture Control
Now you can use gesture control to stop recording. This allows users to adjust their composition while tracking instead of only centering it by default.

Sports mode
Gimbal response is faster and it follows more closely.

Standby mode
Your phone can even be removed while the gimbal is in use, and it will enter standby mode automatically. Simply put the mobile device back into place press any button to begin shooting again.

CloneMe Pano
Enhanced panorama mode has the ability to multiply a person or object in the same photo.

Bluetooth control
Supports shutter control after bluetooth connection.

Gimbal mode - Spin Shot
Enable in settings and use the joystick to spin to gives you the "Inception" shot.

ActiveTrack 3.0
Follows children and pets more closely and accurately. Use the joystick to control video composition when tracking.