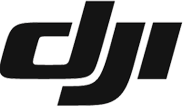 DJI Mavic 3 ND Filter Set (ND4/8/16/32)
Pre-order: No Money taken until order dispatched

Product code: 5374861
---
£129.00
ND filter set for the Mavic 3
ND4/8/16/32
Hgh-quality, light-reducing ND filters
Capture true colours and low-light detail
Precise snap-joint design
Price Match Promise
Click on the Price Match Promise link below or call us on 020 3322 3387.
Features
ND filter set for the Mavic 3
ND4/8/16/32
Hgh-quality, light-reducing ND filters
Capture true colours and low-light detail
Precise snap-joint design
Description

The DJI Mavic 3 ND Filter Set includes ND4, ND8, ND16, and ND32. These high-quality, light-reducing ND filters provide advanced users with precise control over shutter speed, and ensure clean footage even when the shutter opens to 180° with low ISO during recording. Made of high-quality light reduction materials, this filters set helps you capture true colours and stunning highlight and low-light details. A precise snap-joint design ensures a reliable fit and lens seal during flight.