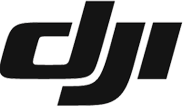 DJI Mavic 3 Low Noise Propellers (Pair)
Home Delivery
Available to order - awaiting stock

Product code: 5374867
---
£19.00
Spare propellers for the Mavic 3
1x pair
Low noise
Price Match Promise
Click on the Price Match Promise link below or call us on 020 3322 3387.
Features
Spare propellers for the Mavic 3
1x pair
Low noise
Description

The DJI Mavic 3 Low-Noise Propellers have undergone precise dynamic balancing tests to become more durable with less noise during flight, higher aerodynamic efficiency, and lower power consumption. The new safety design also helps reduce damage from accidents.