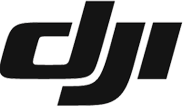 DJI Care Refresh for the Zenmuse X7
Product Code: 5309736
---
Sorry, this item is now unavailable...
Features
Description
DJI Care Refresh is an effective, comprehensive warranty for your product, offering you greater peace of mind every time you fly. It Provides two replacement units for a small additional charge in one year and covers kinds of accidents, such as water damage and collisions, giving you peace of mind.
Comprehensive protection
For a small additional charge DJI Care Refresh offers up to two replacement units. The replacements will be in new or as-new condition in terms of performance and reliability.
Fly sonner with express
Express is the option that allows you to skip the damage assessment and quotation process. A DJI service centre will ship you a replacement as soon as they receive your damaged item.
Water damage coverage
It can be replaced if your aircraft is damaged by water during normal use.
Rapid support
Get prioritized replacement units, greatly reducing the time it takes for you to get back in the air.
Free shipping
If you are in the region where you purchased your DJI Care Refresh, all shipping costs will be covered by DJI.
VIP phone service
VIP support provided by DJI product experts is just a phone call away.
---
---