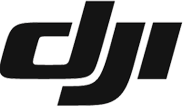 DJI Avata Fly More Kit
Home Delivery
In stock.

Product code: 5379291
---
£215.00
Fly more kit for DJI Avata
2x Intelligent Flight Batteries
Battery Charging Hub
Battery life of approximately 18 minutes
Charging Hub can charge 4 batteries in sequence
Price Match Promise
Click on the Price Match Promise link below or call us on 020 3322 3387.
Features
Fly more kit for DJI Avata
2x Intelligent Flight Batteries
Battery Charging Hub
Battery life of approximately 18 minutes
Charging Hub can charge 4 batteries in sequence
Description

The DJI Avata Fly More Kit includes two Intelligent Flight Batteries and a Battery Charging Hub, providing sufficient power for your flight.
The Intelligent Flight Battery has a rated capacity of 35.71 Wh and a powerful battery life of approximately 18 minutes. With a built-in DJI Intelligent Battery Management System, battery status is monitored and reported in real-time, allowing you to focus less on power levels and more on flying.
The DJI Avata Battery Charging Hub can charge four batteries in sequence, which greatly enhances the charging efficiency.