Breadcrumb
Go to My Basket Section
Bowens 3/8" Universal Honeycomb Grid
£70.97
inc. Vat
In Stock for Home or Work Delivery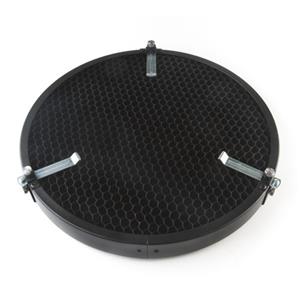 Bowens 3/8" Universal Honeycomb Grid
The 3/8" Universal Honeycomb Grid is designed to fit either the Maxilite or Keylite Reflectors.
To attach to a reflector simply clip the adjustable fittings onto the rim of your chosen reflector and tighten screws into place.
Sorry, there are no reviews yet.
Our dedicated team of experts are here to help find the right photographic and video equipment for you. Jessops can give the advice and training to take, print and share your perfect photograph.
CUSTOMER SERVICES
OUR OTHER SITES
© 2017 Jessops.com | Technical specifications for guidance only and cannot be guaranteed accurate. Errors and omissions excepted. Jessops.com is a trading name of Jessops Europe Limited, a company registered in England and Wales, company number 08384909. The registered office address is Network House, Globe Park, Marlow, SL7 1EY, United Kingdom.
Go to Top