Breadcrumb
Go to My Basket Section
The New Samsung Gear 360
The Samsung Gear VR with Controller gives you ways to connect like never before. They work together with your Samsung phone, giving you new experiences and enhancing everyday life. Capture amazing moments as they happen with the Gear 360. Step into a new and immersive world with the Gear VR with Controller.
• Dive in and take control of groundbreaking new experiences. • Interact naturally with the new controller. • Feast on a wide variety of exciting new content. • Totally immerse yourself in the 101° field of vision. • Keep on exploring with up to 4 days battery life.
• Share the action as it happens with live streaming. • Make memories last forever with high quality 4K 360° video. • Take it on any adventure with dust and splash resistance. • Ultra lightweight and perfectly portable. • Super compatible – works with Android and iOS devices. • Expandable memory. • 130 minutes of battery life.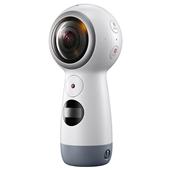 Capture a full 360 degree view as a video or photo. With 4K video capabilities, your videos and images will be crisp, clear and high quality.
Delivery: In stock
Collect at Store Available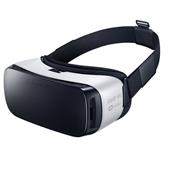 The Gear VR Goggles provide you with an immersive audiovisual experience with 2D and 3D 360° photos, videos, and games.
Delivery: In stock
Collect at Store Available
CUSTOMER SERVICES
OUR OTHER SITES
© 2018 Jessops.com | Technical specifications for guidance only and cannot be guaranteed accurate. Errors and omissions excepted. Jessops.com is a trading name of Jessops Europe Limited, a company registered in England and Wales, company number 08384909. The registered office address is Network House, Globe Park, Marlow, SL7 1EY, United Kingdom.
Go to Top